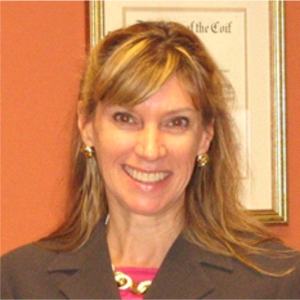 Kathy focuses solely on immigration law because she is passionate about it. She has over 20 years of experience advising and representing clients in business and immigration matters. She has successfully achieved positive outcomes for individuals, families, and businesses. Her work has included obtaining visas for foreign nationals  who want to open businesses in the United States, assisting people who want to bring family members or fiancés to the U.S., helping clients obtain unlawful presence waivers, representing university professors who are applying for green cards, and much more.
After receiving her bachelor's degree in Public Policy Studies from Duke University, Kathy graduated with highest honors from McGeorge School of Law. She is a member of the California State Bar, and started her legal career with one of the top law firms in San Francisco. While honing her research and litigation skills through complex business cases, she began accepting pro bono immigration clients.  She found immigration law to be fascinating; not only was the work challenging, but she could see the huge impact that her work had on the lives of her clients. Her practice is now 100% immigration cases.
Kathy is an active volunteer in the community. She participates in legal clinics throughout the San Francisco Bay Area, including DACA workshops and a monthly Jewish Family Services clinic that assists refugees and asylees with permanent residence and citizenship applications. She is a member of the American Immigration Lawyers Association (AILA) and is an ongoing volunteer with the AILA Military Assistance Program, helping members of the U.S. military and their families with immigration issues.
When not working, her love of travel and adventure has led her throughout the United States and around the world. She whole-heartedly believes that the diversity of the people living and working in the U.S. make this country a much richer nation.